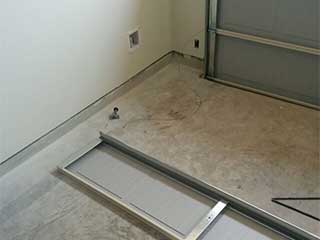 As a garage door company with years of experience in the business, it is safe to say that we have dealt with all types of malfunction. We've listed some of the most common issues you may come across below. Our technicians can help you out with any of these problems and much more.
Opener Does Not Work
If your opener has stopped responding, this could either be due to a problem with the remote control or the unit itself. Years of operation can wear the system down as it exceeds its rating. If you've checked the batteries in your remote control and checked that it's receiving power from the supply, then you may be dealing with an electrical fault or burnt motor. Our technicians will be able to troubleshoot, diagnose and resolve the issue for you.
Door Starts To Close Then Opens Again
Misalignment of photosensors is the most common cause for this malfunction. All garage doors (after 1993) have to have the feature where a detection of any obstruction in the path of the door should automatically cause the door to reverse. Even a small object like a soccer ball or a stool can cause the door not to close completely. The first step is to clean your sensors to rule out the possibility that dirt is causing this issue. If the problem continues, call our professionals for help.
Broken Or Worn Spring
Believe us when we say that this is a very common occurrence. Springs can break for a lot of reasons - these components are frequently under a lot of strain and simply repeatedly opening and closing your door can wear them down over time. Safety measures need to be taken before a spring can be replaced as these components can be very dangerous to handle. Therefore, it is always recommended that you call our professionals for help in such cases.
The easiest way to avoid frustrating repairs is to ensure regular maintenance which we can also help you out with. Contact our team at Garage Door Repair Texas City any time, whatever your need happens to be - we'll be glad to talk to you!
We Also Offer:
Roll Up Garage Door Repair
Extension & Torsion Spring Replacement
Garage Door Troubleshooting Services